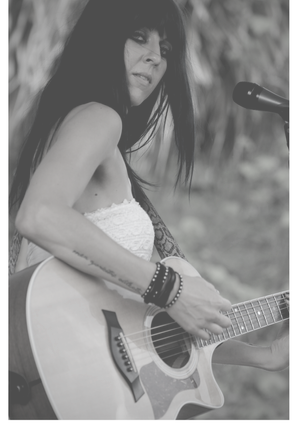 ABOUT CAMI MAREE
CAMI MAREE'S beautifully haunting voice, profound lyrics, and creative melodies linger long after you've heard them. She sings and performs with a contagious passion and conviction that moves you to the depths of your being.
Her energetic style is a unique blend of 90's alternative, modern rock, a little bit of pop, and soul/blues/gospel.
Whether it be a solo performance of Cami Maree commanding her guitar while kicking a bass drum, or fronting a full band, she lures you in with her sultry voice, and powerful vulnerability. You are guaranteed to fall in love with this beautiful soul.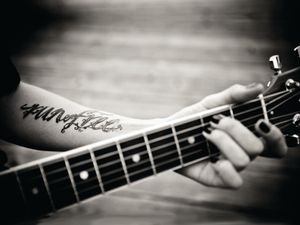 CAMI MAREE'S STORY
A cancer diagnosis. Major surgery. Long recovery. A year out of performing...But that's not going to get this girl to quit! Currently based out of Colorado Springs, CO, Cami Maree has been on a hiatus due to major health issues. That hiatus comes to an end this Christmas season! December 8, 2023 brings the cancer free comeback - a Christmas Concert and Album Release show. With even more song inspiration from the hardships of life, Cami Maree has released a new EP - Scars and is working on the full album to be released early 2024.
After being diagnosed with a rare, incurable liver disease in the spring of 2010, Cami Maree turned to songwriting as an outlet for coping with her daunting reality. With the youngest of her four children a newborn, this news of her diagnosis weighed heavily on her heart. Songwriting became the glue that held her together through this heartbreaking time.   
Cami Maree's music career began with leading worship at her church on Vashon Island, WA. After some time of leading worship, and building up her originals and cover repertoire, she played her first public show at a local farmer's market in the spring of 2012. She quickly amassed a large local following by playing numerous shows and festivals around the Seattle area including Seattle's famed venues The Crocodile, The Hard Rock Café, and The Triple Door.    
Less than a year after her first show, raising over $15,000, Cami Maree crowd-funded, recorded, and released Her debut album Run Free. Released in August 2013, Run Free is an intimate weaving of her story – a journey of life's struggles and a tale of overcoming fear and choosing to live life to its fullest.
On the heels of Cami Maree's album release, in effort to share an inspirational message of hope and encourage others to follow their dreams, She and her family sold most of their possessions and hit the road to tour the United States in a minivan with tent trailer in tow.    
Leaving Washington state in June 2014, Cami Maree toured the country for five months, and settled in the Gainesville, Florida area. She continued to travel throughout Florida performing at a variety of venues for several years before relocating to the Colorado Springs area in late 2019.